To view our 2021 Virtual Annual Meeting, please click on the sections below.
BCEC's 2021 Annual Meeting video showcases activity highlights and financial statistics for the year ended 2020.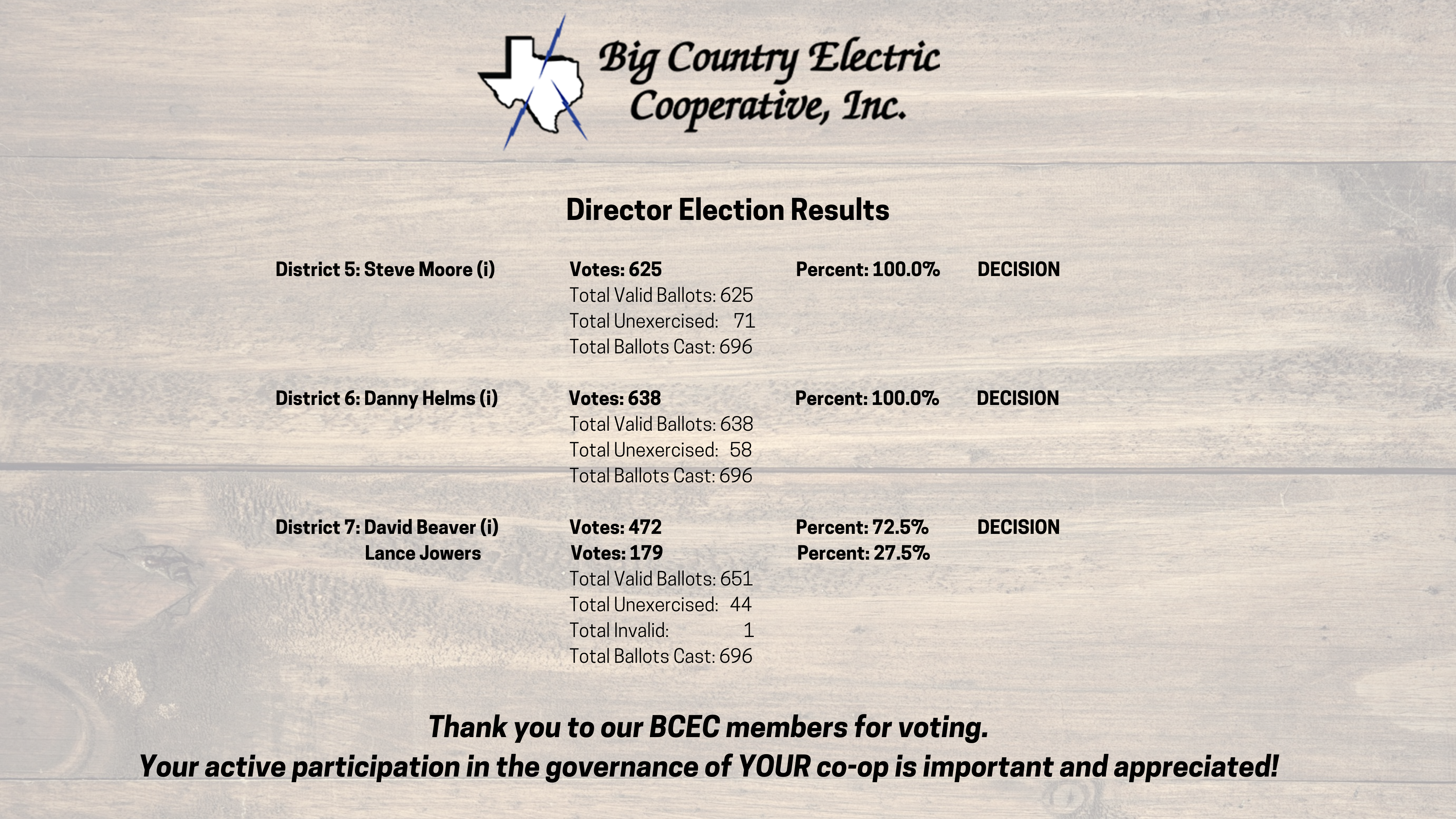 Golden Spread Electric Cooperative Annual Video Update
Door prizes were drawn from the names of BCEC members who cast valid ballots in our director election. Prize winners have been notified. For account security, we won't post their names here. Congratulations to our prize winners, and thanks to all BCEC members who participated!